Description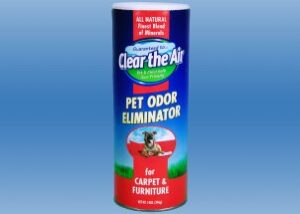 IT DOES NOT MASK THE ODOUR, IT ELIMINATE
Earth Care Products can be used to eliminate odors by simply placing a bag near the odor, or by sprinkling granules over or near the soiled areas.
Earth Care does not have to come into contact with the odor producer; it will pull the odors from the entire room or when evenly spread over a refuse dump will draw in the odor like a sponge and clear the air.
The odors are absorbed and neutralized without any cover-ups or fragrances.
IT CAN BE USED IN THE FOLLOWING PLACES
Restrooms
Previously Flooded Areas
Boats
Car (Autos)
Nursing homes
Trash Room
Hotels
Basements
Ashtrays
 Veterinary offices
Smoking Rooms
Print Shops
Gyms
Kitchens
Dump Sites
IT ELIMINATES THE FOLLOWING ODOR:
Litter Box Odor
Urine/feces odor
Smoke Odor
Furniture
Trash Odor
Carpets
Rotten food Odor
Pet Beds/Animal Cages
Dead animal odour without removing the dead animal e.g. Rat