Description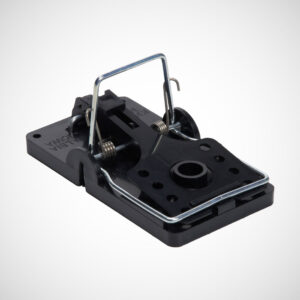 Snap E-Trap is a reusable mechanical trap for rats, also suitable for areas that are not allowed to use a rat poison.
It can be used alone or by placing it in the interior of bait station.
Advanced rat trap using hygienic and durable materials. The bait is placed in a cup in the middle of a pressure-sensitive plate, which releases a strike bar that has only half the distance to travel of conventional traps, providing a fast, clean kill every time. The trap is set from behind so that fingers do not come below the strike bar.