Description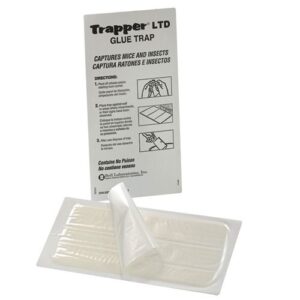 TRAPPER LTD
Captures Mice, Roaches & Insects
TRAPPER LTD is a disposable cardboard glue trap, 8″ x 4″ (approx. 203mm x 101mm), that captures mice, roaches and insects without poison. Its powerful adhesive is applied to a cardboard trap and covered with a special release paper.
To use, peel back the release paper and place TRAPPER LTD flat against walls or in corners. Drop this economical glue trap in the trash after use.
Directions for use are printed on the board in English and Spanish.